A chore chart for kids (free download!)

Doing chores around the home is so much easier when every member of the family helps. Getting your kids involved in child-friendly household chores will not only help you on a practical level, but will also help them learn about sharing the responsibility of cleaning equally, and working as a team to keep the home tidy. Not sure where to start? Take a look at our tips on the best chores for kids and then download our free chore chart for kids to help you get started.
Great
chores for kids
If you're happy to supervise, there are lots of chores for kids that are suitable from school age. The more confident and responsible they become, the less supervision they'll need. The most important aspect to get right is to clearly explain what's expected. Chore charts for kids are a really useful visual way of making sure everyone knows what to do each day.
Tip
Keep a supply of absorbent Plenty kitchen towel somewhere low down where the kids can easily and safely reach it – it'll help encourage them to take responsibility for wiping up after themselves.
How to make your
kids' chore chart

motivating

Kids love to be praised, and often respond well to reward charts, so add this aspect to your chore chart for kids. Ask your child to show you when they've finished their chore, so that you can award them a tick or a sticker on their chore chart when they've done a good job.
Chore chart ideas for kids
Chores for kids will most likely be done after school, so you'll want quick tasks that leave plenty of time for homework and family time. More time-consuming chores, like laundry and food preparation, can be saved for the weekend, so that they can be enjoyed together at leisure rather than in a rush after school.
How to arrange a
chore chart

day-by-day

Your family will have its own individual list of tasks to complete, but here are a few ideas for how to fill out your kids' chore chart day by day. Keep it to one chore per day, and break it down into bullet points to help your child remember what they need to do.

Monday: Tidy Bedroom
Pick up everything from the floor/bed/desk that shouldn't be there
Put toys and other items away where they belong
Tuesday: Water Plants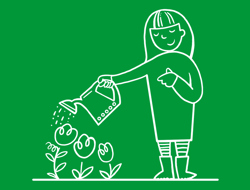 Fill the watering can with water (remember, not too much!)
Slowly carry it to each plant and give each a little water
Wednesday: Organise Toy Box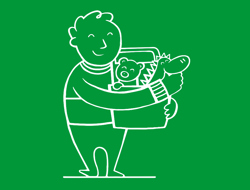 Check each section contains what it should
Move toys to their correct boxes
Put away any toys that should be in the toy box
Thursday: Dust 
Move everything off the surface you're dusting first
Dust and wipe down

 

Put everything back where it belongs
Saturday: Gardening
Help pull weeds and plant flowers
Clear away leaves
Help wash the car on sunny days
Sunday: Help With Laundry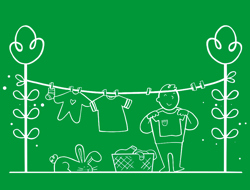 Gather up dirty clothes
Sort into colours and whites
Press buttons on machine
Pair socks and fold clothes once dry
Every day
Set and clear the table
Unload the dishwasher
Feed pets
Put dirty clothes in the laundry basket
Wipe up spills
Make the bed
All you need now are a stack of printable chore charts for kids, and luckily enough, we've got a free chore chart for you to download right here! Enjoy whizzing through your chores quickly and happily as a family.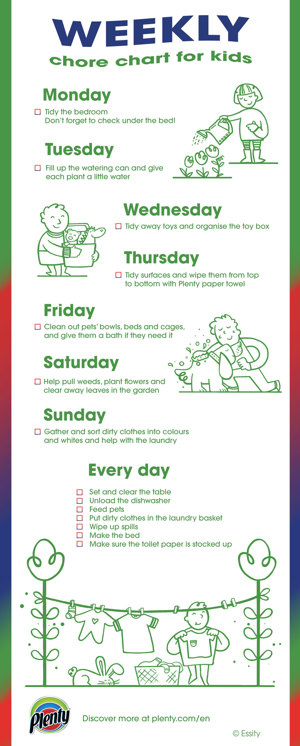 ---
Did you find this article helpful?
Thanks for your feedback!
or

Download & Go Guides & Tools
A Chore Chart for Kids (Free Download!)
Pick up tips on creating a chore chart for kids and download our free printable chore charts for kids to help get your children involved in jobs around the home.