Making a house a home: what's important to you
1 person found this helpful


Featured:
Plenty MAX The Extra Big One
Plenty Max The Extra Big One is 3x stronger when wet* and removes up to ...
What makes a house a home? Sunday roasts and fresh sheets, according to the UK! Discover the findings from our latest Love Is Messy survey here.
Mess. It's an inevitable part of everyday life! It's particularly unavoidable when you have pets and little ones (or maybe an untidy spouse or partner!) but it's what gives our homes that lived-in feel.
Understandably, mess can test our patience at the best of times. Whether it's coffee rings on the table or an accidental spillage on the carpet that's got you reaching for kitchen roll in a hurry, mess can often equal stress – but we at Plenty think it's time we celebrated and embraced it as part and parcel of everyday life.
Even when it does feel frustrating having to tackle spillages, the superior strength and absorption of our products takes away some of that stress!
So, in a bid to celebrate all things messy, we've polled the nation to find out what exactly makes a home feel 'lived in', and we've also partnered with expert TV psychologist Emma Kenny to get her take on the findings.
Sunday roasts and fresh sheets: the top things that make a house a home
There's a whole host of things that make a house feel homey and inviting, whether it's having crisp, newly-washed bedsheets to sink into after a tiresome Monday at the office, or making sure a hot bubble bath is waiting for you at the end of a busy week.
Our study reveals that the number one thing that transforms a house into a home is the smell of a Sunday roast cooking in the kitchen (53%) followed by having fresh sheets on the bed (51%) and keeping a well-stocked fridge (45%).
Not only is it important to make sure your favourite foods are on hand when you need them, but it's also a good idea to clean your fridge regularly (who wants splashes of milk or mouldy bits of lettuce lying around?!). Check out our guide on how to clean a fridge when you're in a hurry for more ideas.    
Aside from scents, sheets and treats, a further 44% think having family photos on walls and shelves make a house a home, while another 43% feel it's the sound of birds chirping in the garden. And in keeping with the Sunday lunch 'foodie' theme, over a third (35%) find it's the satisfying sizzle of bacon in a pan that adds to that homely feeling.
Check out our Kitchen Tips Hub for more inspiration on keeping your cooking space as spick and span as you please!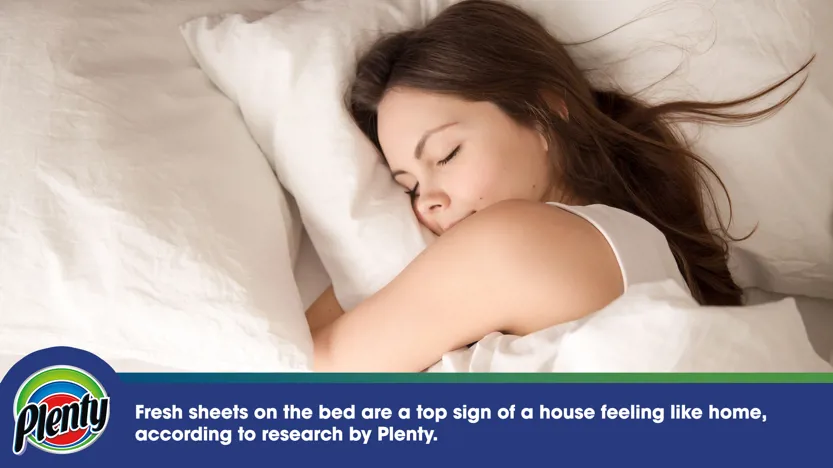 Loved and lived in: nearly 3/4 prefer a more relaxed approach to mess
With 70% of us agreeing that a home should feel relaxed and lived in as opposed to spotless, it comes as no surprise that over a third will prioritise having fun with our families over scrubbing our houses spotless. More than a fifth of us (21%) insist that a bit of clutter around the house makes us more creative and free spirited.
"We wanted to explore what really makes a house a home, and our research revealed that Brits really do prefer a relaxed and messy space. With mess comes irreplaceable memories which fill a house with love, and we wouldn't have it any other way. Every inch of mess has its own story to tell – love is messy!" says Leanne McLeod, Brand Manager at Plenty.
In fact, nearly half of us feel sick and tired of seeing images of pristine, insta-perfect houses with no mess – with 39% of the opinion that houses which are minimal, spotless and tidy lack a sense of comfort.
Yet despite this more relaxed approach to cleaning, for others the pressure to maintain a picture-perfect household environment still rears its head. Nearly 2 in 5 (39%) feel pressured to always have a perfectly neat house, with a further 36% admitting to cleaning and tidying up manically when they know someone is due to drop in for a visit!
If you do find yourself scrambling about to maintain a tidy home ahead of visitors, it doesn't have to be as stress-inducing as you might think! When it comes to quick and efficient cleaning, we at Plenty have you covered with our super absorbent range of kitchen roll which stays strong even when wet. Take a look at our guide on cleaning the house quickly and thoroughly for more tips if you're in a hurry!
Emma Kenny adds: "Plenty's research tells a clear story as regards to the importance so many of us place on making a house feel truly like a home. So often, we are led to believe that we should all try to aspire to impossible perfectionistic standards that we see on Instagram and other social-media networks. These standards have the potential to steal our joy and contribute towards a negative perception when it comes to our own homes. Breaking free from these unhealthy and unrealistic comparisons is key to leading a more content home life."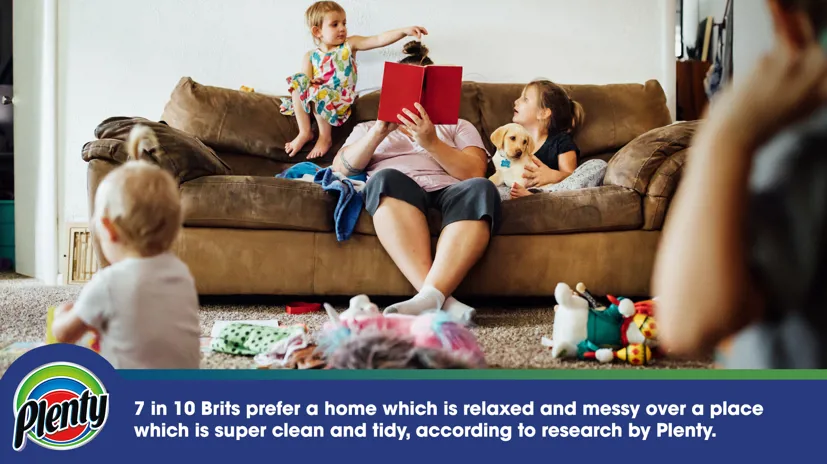 Read on for the top things which make a house a home according to our research, and explore our range of Plenty Kitchen Towels for all your mess-busting needs! Our Cleaning Tips hub is also jam-packed with ideas for making your space exactly as clean and tidy as you want it – from organising your home office to defrosting your freezer.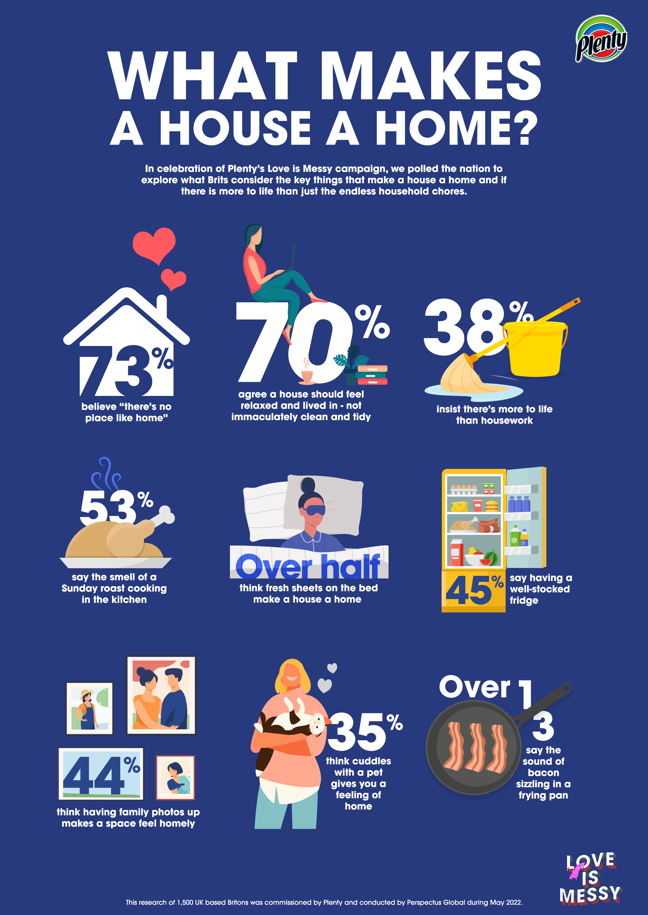 ---
Did you find this article helpful?
Thanks for your feedback!
or