Impressive-yet-easy paper crafts for kids
1 person found this helpful
If you're looking for low-cost, easy ways to keep your kids entertained on a rainy afternoon, paper crafts are a classic choice. If you have paints and glue, these easy paper craft ideas for kids can be brought to life using Plenty household towels you already have around the house and a few basic art supplies.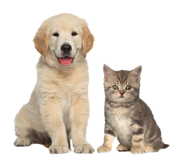 Plenty is celebrating love in all it's messy forms with our favourite pet mess makers.. meaning cleaning up for love makes doing it a whole lot easier!
These card and tissue paper craft ideas do involve scissors. We recommend that a responsible adult does the cutting, and any little assistants can take care of the painting and assembly.
Kitchen roll rocket | Recycled snake
Kitchen roll rocket
paper craft
Looking for tissue paper craft ideas that will make time zoom past? It might never reach orbit, but this supersonic rocket recycling project is sure to lift-off your kid's mood and keep them busy.
Takes about 2 hours
What you'll need
Side plate
Red card
Pencil
Scissors
Grey, blue, green and pink paint
Paint brush
Glue 
White, silver and red pens
Tip
Painting can get messy! Keep a piece of moistened kitchen paper on hand that's strong when wet, like Plenty, so you can wipe up spills as you go. It'll make the clean-up that little bit easier.
Super recycled snake
paper craft
For this next paper craft for kids, Plenty The Extra Big One rolls are ideal for maximum effect. It's time to make a brilliant wiggly snake, featuring everyone's favourite craft item: googly eyes.
Takes about 1.5 hours
What you'll need
Green, orange, pink and yellow paint
Red pen
Red paper
Glue
Wiggle eyes
String
Scissors
Drinking straw
Hole punch or bradawl
These easy paper crafts for kids are tons of fun to make and play with, and a great chance to get in an early lesson about recycling. Enjoy improvising with other things you have lying around, seeing what different shapes and animals you can come up with.
---
Did you find this article helpful?
Thanks for your feedback!
or