Reducing, replacing and recycling our packaging

Reducing, replacing and recycling our packaging
We're committed to a reduce-replace-recycle attitude to packaging, starting with reduce: cutting down the amount of packaging material used for our products. It's a simple, material-efficient solution that delivers more of the product with less packaging overall. In 2013, we switched our cores from 2 ply to 1 ply. In 2017, we also upgraded our Plenty kitchen paper from 50-sheet rolls to 100-sheet rolls. These changes combined mean that we have saved over 900 tonnes of coreboard per year!*
When we make decisions on packaging, our top priorities are your safety, hygiene and convenience, as well as your concerns about sustainability. By 2025, we're aiming for:
of our packaging materials to be renewable or recycled
of post-consumer recycled plastic content in our packaging in Europe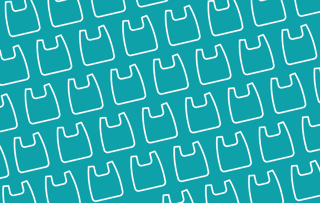 Reducing unnecessary packaging
We're committed to a reduce-replace-recycle attitude to packaging, starting with reduce: cutting down the amount of packaging material used for our products. It's a simple, material-efficient solution that delivers more of the product with less packaging overall. In 2013, we switched our cores from 2 ply to 1 ply. In 2017, we also upgraded our Plenty kitchen paper from 50-sheet rolls to 100-sheet rolls. These changes combined mean that we have saved over 900 tonnes of coreboard per year!*
*Achievements 2012-2018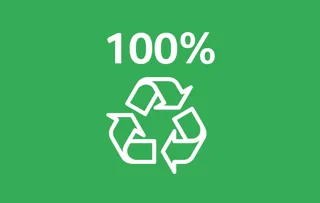 100% recyclable packaging
We are passionate about helping to increase the amount of packaging that is recycled. With the right facilities and collection schemes, our packaging is already technically recyclable and we're keen to collaborate with consumers, communities and enterprises to increase the amount of our packaging that is recycled. 


Did you know that plastic packaging in the UK can be recycled at some supermarkets with recycling facilities or collected by local authorities? In ROI, plastic packaging can be dropped to local collection points.
Use links below to locate your nearest recycling facility.
ROI: Repak collection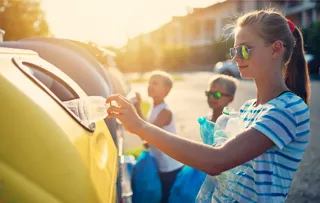 Recycled packaging and PCR plastic
Recyclability is a start, but our journey towards a circular economy doesn't end there. We're committed to increasing the use of recycled materials in our packaging, including recycled plastic packaging. We're aiming for a rate of 85% renewable or recycled materials by 2025. The plastic packaging for our consumer tissue will be 33% post-consumer recycled plastics.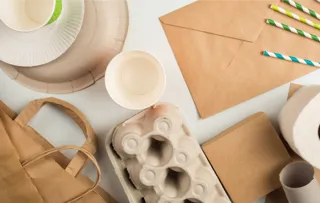 Investigating paper packaging
The plastic in our packaging makes sure that our products arrive with minimal wastage and that they are safe, hygienic and easy to use, for whenever you need to grab a sheet in a hurry. But in some cases, switching to paper could be a more sustainable packaging solution. We are carefully evaluating other types of flexible paper packaging to be sure that if they replaced plastic in our packaging, they would genuinely help to lighten our carbon footprint and wouldn't compromise the safety and sanitation of the products. 
Other facts
Caring, innovative and 
biodegradable products
It's important to us that all of our products are produced safely and responsibly, with environmental sustainability as a priority. 
Minimising the carbon footprint of our products
 is central to our 

sustainability strategy

With smart innovations in product design and manufacturing, we're working to reduce the impact that our products have on the environment.