Certified compostable* kitchen roll sheets for compostable messes

Certified compostable* kitchen roll sheets for compostable messes
At Plenty, we're always on the lookout for ways to make our kitchen roll not only stronger and more absorbent for you, but kinder to the environment, too. That's why the majority of our products are made using responsibly sourced fibres from certified sources such as FSC® (FSC-C003255), or recycled materials. 
And now we've gone one step further... Ever wondered 'are paper towels compostable?'. Well, Plenty Original kitchen roll sheets are now certified compostable! Now you can throw your paper towel into your compost bin knowing it's safe to do so.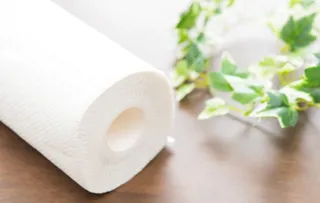 Plenty compostable sheets – what's the big deal?
Why is it a good thing that you can compost paper towel? Well, composting is a fantastic way to divert waste which might've been destined for landfill and turn it into something positive and productive for your garden. Composting is a completely natural process that breaks down organic matter into compost – a nutrient-rich substance ideal for soil. Why not check out our composting 101 guide to learn more?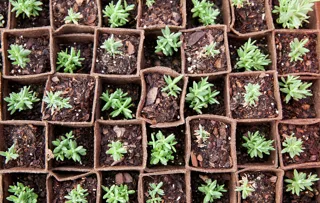 Which Plenty kitchen roll can I compost?
Plenty Original sheets are now certified compostable. So, whether it's muddy paw prints on the floor, or a bleary-eyed splash of orange juice on a kitchen counter in the morning, you can be safe in the knowledge that life's little messes can contribute to a healthier garden.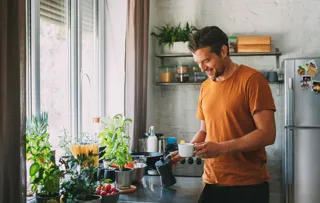 The same excellent quality you can expect from Plenty
While Plenty Original is now certified compostable, it's still the strong, absorbent, and reliable kitchen roll you've come to expect from Plenty. The difference is now you can turn waste into something positive – and if you've got your own compost bin, all without leaving the house!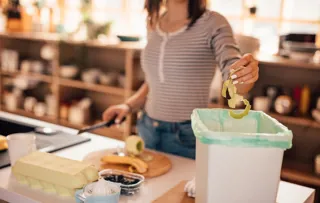 Disposing of our compostable kitchen roll is easy
You can compost our paper towels if they were used on compostable messes. This applies both to what you're wiping up and the cleaning solution (if any!) that you're using, so be sure to check out what can and can't be composted before composting your used sheets!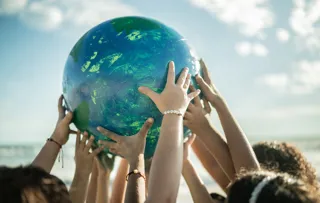 Compostable kitchen roll is just one of our sustainability initiatives
By composting Plenty Original, you could be saving waste from going to landfill. But that's only one of our sustainability focused innovations. From including recycled materials in our packaging to reducing our transport emissions, we're always on the lookout for ways to reduce our carbon footprint. 
Now you can stop wondering 'do paper towels compost?' and get stuck into enriching your soil with Plenty kitchen roll sheets. Want to know more? Then check out the answers to your frequently asked questions.
*Plenty kitchen towels are certified as home and industrially compostable according to NF T 50-800 and EN14995. 
Other facts
Reducing, replacing and recycling our
packaging
We're working towards making our packaging more and more sustainable, committing to a goal of 100% recyclability and the use of 85% renewable or recycled materials by 2025. 
Minimising the carbon footprint of our products
 is central to our 

sustainability strategy

With smart innovations in product design and manufacturing, we're working to reduce the impact that our products have on the environment.